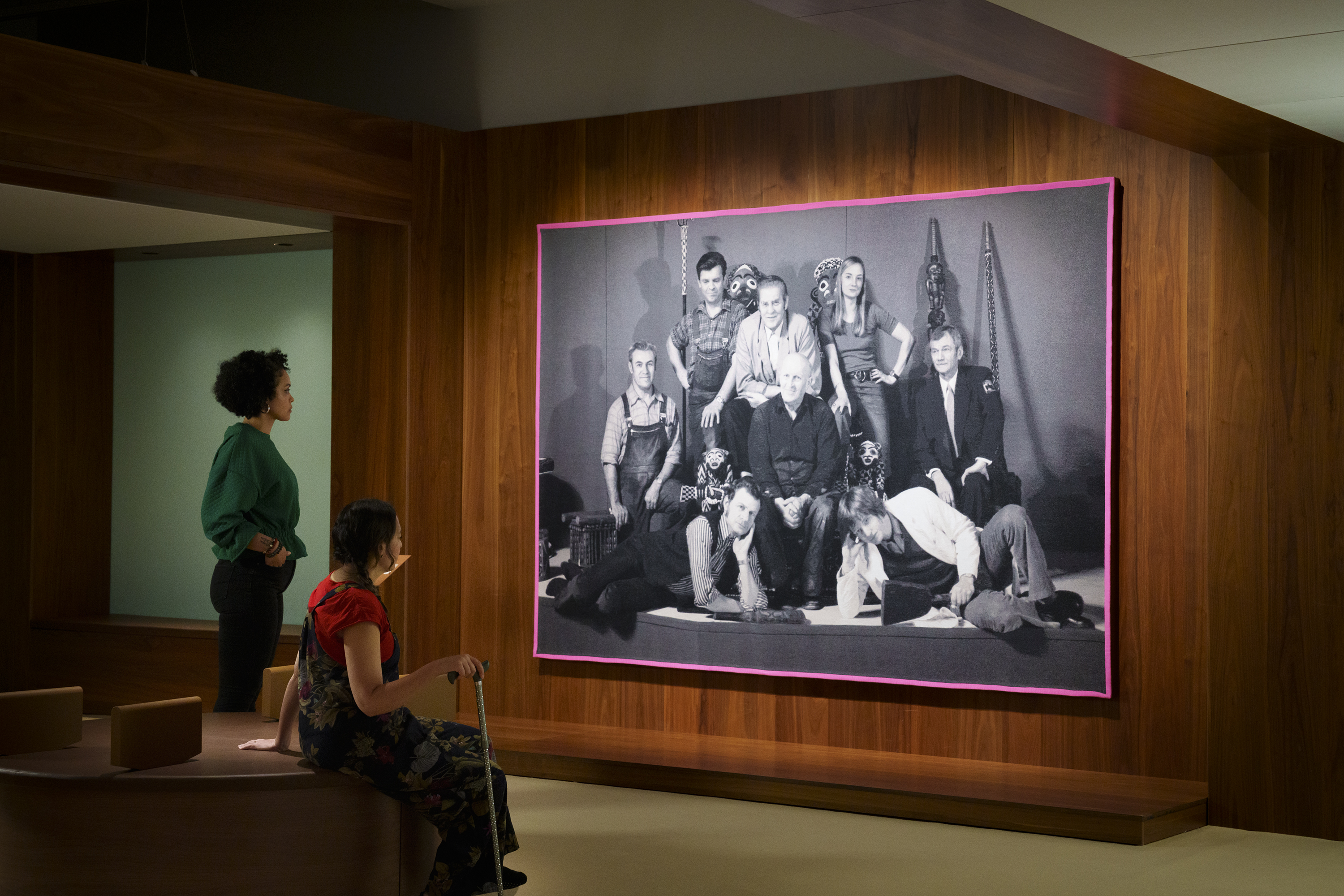 Grace Ndiritu: The Healing Pavilion
and Jim Naughten: Objects in Stereo
Wellcome Collection, London, 2022


This exhibition presented two artists' commissions, both concerned with ways of looking at what and how museums collect.
The Healing Pavilion
by British-Kenyan artist Grace Ndiritu radically reimagines what textiles and architecture can do in a museum burdened by colonial history. This work and the accompanying essay are connected to Ndiritu's ongoing body of work, 'Healing The Museum', which she began in 2012.
Objects in Stereo
is a project by British photographer Jim Naughten, whose work explores museum collections through a combination of stereoscopic and large-scale photography. The exhibition presents new perspectives on the practice of keeping a collection and asks what it means to keep and care for museum objects. 3D design by
Plaid
, lighting design by
Sanford Lighting
.
Photography ©Wellcome 2022